A unique skin treatment serum targeted at the restoration of radiant skin in seniors, helping to establish the parallel between the life of seniors and the appearance of their skin.
In the aged, thinning of the Epidermis and Dermis are common as is flattening of the Dermal Epidermal Junction. Two new ingredients in this formulation specifically target the DEJ, boost cutaneous firmness, increase DEJ cohesion with increased resilience and elasticity. A new innovative delivery system of low weight Hyaluronic acid targets deeper wrinkles found in this age group, enhanced with organic oils to enhance lipid balance and boost barrier function.
---
Product Description
This serum is specific in targeting the effects of age-related degradation in seniors. Sqisandryl™ a powerful adaptogen, focuses on cutaneous firmness by specifically targeting the flattening that occurs at the Epidermal Dermal Junction (DEJ) in aged skin; working to improve the dynamic cohesion between the two layers. Supported by Syniorage™ an acetylated peptide, targeting the same area, the skin becomes more resilient and refined in appearance. Sesaflash™ highly sought after for its immediate visible effects, tightens the skin while also providing moisture all day long. Low weight Hyaluronic acid with delivery systems is paired with Konjac root, together become a combined water magnet, evaporating water as it travels deep into the lower layers of the skin. Together they have the ability to plump the deeper wrinkles often associated with aged skin in Seniors. Organic lipids containing unusually high amounts of essential fatty acids providing nutrition for the Epidermis and improving declining barrier function are beautifully paired with powerful antioxidants.
---
Product Benefits
– Effective and long-lasting hydration.
– Immediate visible tightening of the skin.
– Firmer, resilient skin with greater refined texture.
– Increased and improved barrier function.
– Preservation of cutaneous lipid balance
– Decrease in inflammation, that causes itching, redness and pigmentation.
– Improved microcirculation in the orbital area.
---
Technical Details
Syniorage™ , a white powder containing an acetylated tetrapeptide that reinforces epidermal cohesion via a specific small proteoglycan, Syncan 1. Syniorage™ also reinforces cohesion between the epidermis and dermo – epidermal junction via the stimulation of a fundamental protein of the hemidesmosomes: collagen XV11.
Sqisandryl™ also targets the Epidermal/Dermal junction by working with two molecules of interest, produced by keratinocytes located at the DEJ, Collagen XV11 and Ladinin 1. These two molecules are integral in maintaining cutaneous firmness, resilience and elasticity, both of which are known to decline during the aging process. In vitro, Sqisandryl increased Ladinin-1 mRNA expression by 68%, detected by immunocytochemistry and qualified by image analysis.
This serum contains a new generation of ultra filling spheres. This very low molecular weight hyaluronic acid in the form of dry spheres combined with Konjac Glucomannans, which holds 200x its own weight in water; together create powerful 'water magnet'. Penetrating quickly into the skin, gathering moisture as it is absorbed, explodes with moisture in the skin, making it ideal for deep wrinkle treatment and longterm hydration typical of this focused age group. Organic Inca Inchi oil, the richest oil in Omega 3's, preserves cutaneous lipidic balance essential for healthy barrier function.
---
What Makes this product so Unique?
In recent years, cosmetic research has focused on increasing the regenerative potential of the Epidermis and/or the tonicity of the Dermis. Work on the Epidermal Dermal junction (DEJ) remains less researched. This product is unique in its focus of the DEJ through the addition of Sqisandryl and Syniorage up regulating the skin's inter cellular messaging systems.
This targeted age group also having issues with severe dryness due to moisture loss and hormone deficiency receive the advantages offered by the latest ultra filling sphere technology offering not just moisture but improvement in minimizing deeper wrinkles.
Organic Inca Inchi is the subject of a development program in Peru associated with the Amazon restoration program and fair trade. Using traditional organic agriculture methods and is guaranteed to be free of chemical treatment. It is the richest oil in the world in unsaturated fatty acids, essential for the overall good health and function of Epidermal barrier function.
– 35 -40% Alpha – Linoleic acid (Omega 6)
– 45 -50% Alpha Linolenic acid (Omega 3)
In summary, multiple products are readily available for men and women in aging categories of 40's and 50's. This product was created to combat the age- related degradation 60 and over.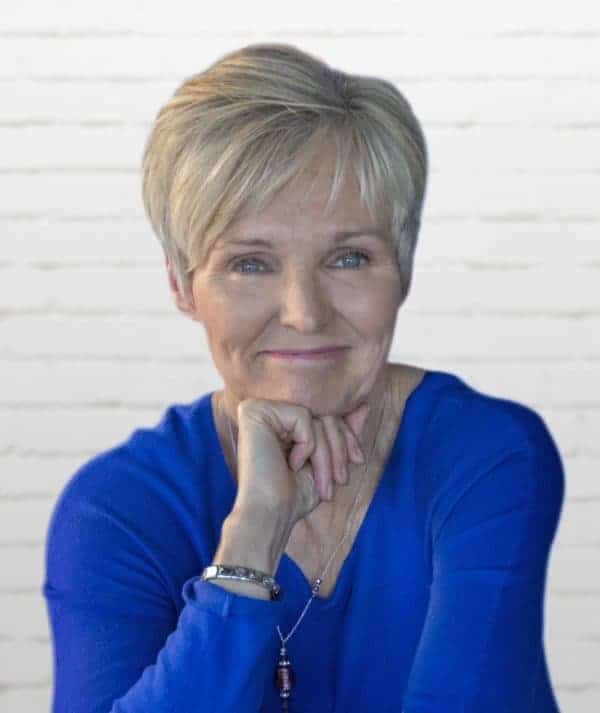 Written By Trish Green DiHom(Pract) B.Ed Cidesco Diplomat. Bach Flower Therapist.
Trish is a graduate of the Victoria University of Manchester, Trish is a teacher with 35 years of experience in the education field. For twenty of those years she has been an educator in the esthetics industry.  She is an advocate for raising standards in education for Complementary Health Care Practitioners with special interest in Aromatherapy.  Her career in the field of natural health and esthetics is wide and varied. From Doctor of Homeopathy to Cidesco diplomat, Trish is a dedicated professional, committed to ongoing education and the education of others.