We all deal with stress every day and our bodies naturally strive to adapt and keep us balanced and healthy. There is a category of herbs called ADATOGENS that help the human body adapt to stress, support normal metabolic processes and restore balance. They increase the body's resistance to physical, biological, emotional and environmental stressors and promote normal physiologic function.
Some may say that these adaptogenic herbs sound too good to be true. The wide range of health benefits that they offer almost cover every area of the body. Yet, if we study medical history, we see that these herbs have been used for thousands of years for good reason. They are unique from other substances in their ability to restore the balance of endocrine hormones, modulate the immune and nervous systems while maintaining optimal homeostasis.
How and where do Adaptogens grow
Adaptogenic plants have successfully adapted to their native habitats, which in many cases are rather harsh environments such as high altitude, extreme cold weather or dry dessert like conditions. If these plants can adapt so well, perhaps they can also help us adapt to current extreme weather changes we are facing globally. These extreme conditions and the adaptation the plant makes in order survive, we know affects the chemistry of the plant and creates the effects that it has when used as a herbal medicine. An excellent example of this is Rhodiola. Growing in rugged mountain conditions in Siberia it is found growing at 10,000 feet above sea level in extreme cold, low oxygen levels and being exposed is subject to intense radiation from the sun.
Adaptogens Defined
A definition of the pharmacological properties of an Adaptogen are as follows
The substance is non toxic to the recipient in normal therapeutic doses
An adaptogen has a non- specific activity and acts by increasing resistance of the organism to a broad spectrum of adverse biological, chemical and physical factors
These substances tend to help regulate or normalise organ and system function within the organism
Therefore, we can say that adaptogens constitute a new class of natural, homestatic metabolic regulators Adaptogens help regulate Endocrine, Immune, Nervous system, Cardiovascular, Reproductive and Gut Brain Function.
As adaptogens have become more popular it is important to understand that not everyone needs an adaptogen and that they are not a replacement for the foundations of a healthy nutritious diet, regular exercise, adequate good quality sleep and healthy lifestyle choices.
Adaptogens are not a one size fits all category. Some adaptogens are stimulating, some calming, some nourishing, some heating or cooling or moistening or drying. They are rarely used as stand alone remedies in traditional medicine. They are usually combined with Nervines, Nootropics or restorative tonics, custom blended to meet the needs of the client.
Identifying an Adaptogen
There are only a small number of plants that we know are definitely adaptogens. Many are restorative tonics but only the ones listed here are recognised true adaptogens.
American and Siberian Ginseng
Ashwagandha
Eleuthero
Schisandra
Rhodiola
Cordyceps
Rhaponticum
Other wonderful 'tonic' herbs have a myriad of benefits but are not adaptogens but are restorative tonics include:
Astragulus
Amila
Processed Rehmannia
Nettle Seed
Goji Berry
Demand for the adaptogenic herbs has increased during the Covid-19 pandemic. People seek relief from stress and anxiety, and want more energy, strength, mental focus and strong immune function. Ashwagandha root has risen to the top ten most popular herbs over the past few years due to a surge in human clinical studies.
Ashwagandha
Ashwagandha is the flagship herb of Ayurveda, the traditional system of medicine from India. This herb has been known for centuries but is now only experiencing major growth worldwide because of a burst of recent studies in Pharmacology and medicine. Ashwagandha promotes balance in the body. It
is an adaptogenic herb that helps the body successfully adapt to stressful conditions and is one of the few herbs with significant effects on both psychological and physiological aspects of human functioning.
Ashwagandha refers to the dried roots of Withania somnifera, a woody shrub found wild and cultivated in India, Africa and the Mediterranean. Ashwagandha's use dates back 4000 years, and the root is often referred to as The King of Herbs.
Traditionally used for aphrodisiac, anti-aging, anti-asthma, rejuvenating and overall strengthening purposes.
Benefits clinically proven
To provide Stress Relief, reduce anxiety, cortisol levels and stress related food cravings
Cortisol helps control blood sugar levels, regulate metabolism, reduce inflammation, and assist with memory formulation. Cortisol is a crucial hormone for overall health and well-being. But…high cortisol is a major stress factor and is associated with weight gain, overall stress and compromised immunity. Ashwagandha brings cortisol into a normal healthy range. Reduction in overly high cortisol in itself, imparts relief.
Promote enhanced memory and cognitive function
Promote Endurance, strength, muscle size and recovery rate
Sleep
Enhance Sexual health and Male Testosterone
Perimenopausal Symptoms: A study showed that it can alleviate perimenopausal symptoms like hot flashes, menstrual frequency, pain, high blood pressure and weight gain in women by normalizing levels of estradiol, FSH, LH and other female sexual hormones
General Health Improvement in Senior Citizens: A study published in Cureus demonstrated that it can also significantly improve mental alertness, sleep quality, physical fitness, and psychological and social wellbeing in elderly participants
An article in the Journal of Alternative and Complementary Medicine showed that a particular brand, KSM-66 can normalize thyroid indices like serum TSH, T3 and T4 and restore normal functioning of the thyroid gland
Asian Ginseng
Asian Ginseng is a popular adaptogenic herb that balances several body functions and helps deal with stress related issues.
It is calming, helping to relieve anxiety, insomnia and restlessness.At the same time it can be strengthening to the body, relieving lethargy, fatigue, forgetfulness, abdominal bloating and fullness, uterine prolapse and muscle weakness. Asian Ginseng increases overall energy and vitality while preserving the size and weigh tof the adrenal glands and increasing the secretions of the Pituitary gland. It improves overall mood. Digestion, physical endurance, mental function and immune function.
Asian Ginseng is appropriate for all menopausal types, although it is classically considered to be more Estrogenic than Siberian Ginseng.
Schisandra and Aging
Schisandra  is a plant. The fruit is used as food and also to make medicine. Schisandra is used as an "adaptogen" for increasing resistance to disease and stress, increasing energy, and increasing physical performance and endurance.
An Ancient Beauty Secret
Schizandra powder is a herb that was held in high regard by women in the imperial courts of China. These women, known as 'jade girls', carefully practiced the art of beauty, and schizandra was an essential part of their 'beauty diet' for its many beneficial effects.
In addition to its beautifying benefits, schizandra powder is a vitality herb that promotes abundant energy, a sharp mind and a calmness that's invaluable in our busy modern world. This is my top recommended herb, both in my classes and to my clients because it promotes balanced hormones.
TheraGenesis
In today's world of Ageing well or Aging Better, good skin care is an integral part of looking and feeling our best. If you recall, I spoke earlier in the article about these plants adapting to their environment. Now in the world of cosmetic chemistry we are using the chemistry developed by the plant to adapt, to help your skin adapt to the ageing process caused by environmental stressors and declining hormones.
In our TheraGenesis skin care collection, we have used an ingredient called Squisandryl™ This ingredient is a plant extract from Schisandra Chinensis fruit. It's properties are exclusively focused on the Dermal/Epidermal junction. As we age the bonds that firmly join these two areas of the skin begin to lose that ability to do so, causing lack of firmness and sagging in the jaw area. Squisandryl helps reinforce the stability of DEJ via stimulation of Collagen-17 and ladinin-1 synthesis, therefore strengthening the dynamic cohesion between the dermis and the epidermis. It is clinically proven to increase of skin resilience, elasticity and firmness.
This amazing ingredient can be found in our Hydralift Serum and Hydralift Intensive Complex. These products work well when paired together, both of which I use daily and naturally highly recommend.

A Natural Liver Tonic
The benefits from schizandra come from the fact that it's a potent liver tonic. The sour flavour effects the liver by restoring proper organ function, specifically phase 1 and 2 of detoxification. During these phases, the liver removes toxins such as xenoestrogens and xenobotics from the body.
Schizandra powder helps your liver pack up toxins and appropriately remove them while minimizing or eliminating detox symptoms like blemishes, fatigue, and headaches.
When we get those toxins out of our body we can experience better hormone health and reduce the symptoms of 'estrogen dominance'. This means a decrease in PMS symptoms, heavy periods, fibroids, and cysts.
In addition, the effects of schizandra powder also help my menopausal women, especially with hot flashes and sleep issues!
Get The Glow
I cannot stress enough about Detoxifying and strengthening your liver. Have a look on our TheraGenesis Face Book page for the video on how to detox. Reason being, another result of optimal liver function is clear, beautiful, smooth skin and bright, clear white eyes. Schizandra is astringent and helps the body hold fluids, which means it reduces dry skin and increases moisture content.
Sleep Tight!
Have you experienced poor sleep quality after an evening of drinking? Your liver works hard to process alcohol, and you might get night sweats. Schizandra helps to cool the liver down while the organ functions optimally. Continuous use of schizandra powder will allow you to experience longer, more restful sleeps.
A Sexual Tonic
This beautiful red berry has an aphrodisiac effect on both men and women. The consistent use of schizandra helps increase vaginal lubrication during sex for females and prevents premature ejaculation in men. It also contains some natural estrogen so it is one of my go-to's for women are experiencing vaginal dryness due to menopause.
Best For Your Brain
Are you overwhelmed, running from one thing to the next and feeling like you never see the end of your task list? Consistent use of schizandra powder will help you out. Students in China utilize schizandra to help them focus on their studies and reduces mental tiredness. It helps with the brain fog that is caused by so many hormone imbalances such as low estrogen and adrenal fatigue. That being said, you need to take it consistently to get the benefits. This sort of results occurs after taking it for about 100 days.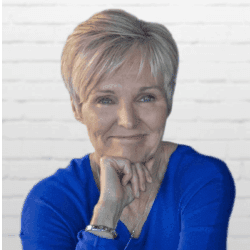 Written By Trish Green DiHom(Pract) B.Ed Cidesco Diplomat. Bach Flower Therapist.
---
References: Adaptogens by David Winston with Steven Maimes
https://www.webmd.com/vitamins/ai/ingredientmono-953/ashwagandha
https://www.ncbi.nlm.nih.gov/pmc/articles/PMC3252722/
https://www.naturalmedicinejournal.com/journal/2012-02/role-herbal-supplement-lowering-biomarkers-breast-cancer