As we begin the new year, we are faced with the core of winter upon us. Whether you are someone who loves the cooler weather or not, one thing we all have in common is the impact of the colder weather on our skin.
As the temperatures continue to drop, the harsh cold winds and icy temperatures can cause normal skin to experience some characteristics of dry skin and mild sensitivity, and those who already have dry to sensitive skin are now experiencing an amplification of those skin characteristics.
There are many factors that contribute to the overall drying and dehydration of the skin this time of year. The first and most obvious being the actual climate. The cold air which lacks humidity strips our skin of important lipids that keep our skin moisturized. On the other side when we come inside, or are travelling in our cars, we generally have our heating on this time of year. This also will cause a dry environment leading to flaking skin, dull appearance, and potential sensitivity.
Our skin is made of many components, an important one in relation to our drier skin is lipids. Our skin has a natural lipid layer that contributes to the protective barrier functions. These lipids are a combinations of ceramides(approx.40-50%), fatty acids(approx.20%), and cholesterol(approx.25%). They help provides the skin not only with moisture but also create a seal on the skin to help prevent water evaporation. During times where we are exposed to drier climates our lipid barrier is negatively impacted leading to dehydration. Without that natural lipid barrier our skin dries up and the skin experiences trans epidermis water loss (TEWL). Dehydration then causes the appearance of crepe looking skin along side the flaking skin and tight uncomfortable feeling of our skin drying out.
Another common occurrence is red flushed skin during winter. This can be caused by two main unique factors occurring this time of year. To begin, as we are continually coming in from the cold frigid air into a nice warm house or building, causing our body to adjust to the extreme temperature changes. This leads to the sensation of warming skin accompanied by the red flushing often seen particularly across the cheeks. As mention above, the loss of our lipid barrier also means we lose that natural first line of defense on our skin. This allows a variety of substances to be able to easily penetrate the skin causing inflammation as the lipids are not in abundance to slow down or stop irritants. This can now lead to that signature itchy irritated skin many people face this time of year.
The other key concern is UV rays. It is quite common for us to forget about solar protection during the winter months as we do not get burned like we do during summer. It is just as important to stay protected this time of year as there is another key factor that can amplify the damaging effects of the sun – snow. The white snow will reflect the UV rays and increase our exposure to them. There are two main types of UV rays we associate with the sun, UVA and UVB. One of the most problematic factors in skin health is UVA rays. They can penetrate down into the dermal (deep) layers of your skin and cause mass free radical damage, accelerate the aging process of the skin and lead to skin cancers.
Regardless of the degree of skin changes you are experiencing, there are several simple yet key steps you can take to be more comfortable in your skin while we wait for warmer weather to return.
The first step in our routines is cleansing our skin. It is not unusual for people to switch out their normal cleanser for something a little gentler during the colder months to accommodate the changes in their skin. If you are finding your skin feeling a bit tight after cleansing that is a good indicator you should use a different cleanser until the humidity increases in the atmosphere again. Many people will use gel-based cleansers especially during summer for a deep cleanse, but during the winter oil or cream-based cleansers are best. They will allow your skin to be cleansed in a gentle manner without over stripping or irritating the lipid barrier.
You could look for cleansers that contain humectants in them to boost hydration levels in the skin. Humectants are naturally found in our skin and are a popular component of skin care products. They will help attract water and hold it into the skin to increase water levels and diminish the appearance of crepe looking skin. These could be cleansers incorporating ingredients like alpha hydroxy acids (AHA's), glycerin or honey (to name a few-there are many more).
Cleansers rich in ingredients like cold pressed oils would also have increased benefits for skin suffering from winter weather. These oils such as avocado, soya, argan and many others will contain high amounts of fatty acids, two key ones being Linolenic and Linoleic, which will contribute to the overall moisture and functionality of the skin and reduce TEWL. They also will contain amounts of minerals, vitamins, and antioxidants to restore skin health back to optimal function.
A great option for cleansing your skin at home is the Gentle Cleanser from TheraGenesis. It contains Sea Whip as a key ingredient, which is extremely beneficial for dry, irritated skin. It has the ability to calm skin with its anti- inflammatory properties. A study was done that demonstrated it can greatly reduce the degree of irritation of the skin when applied before hand as well as quickly minimizing the effects of the irritation when applied after exposure. This concludes that using this cleanser with sea whip will help you be proactive by protecting the skin as well as healing and reducing inflammation after being exposed it harsh cold winds or dry air.
Using a good exfoliator is crucial to ensure the products you are applying are penetrating into your skin effectively, reduce the look of flaking dry skin and will help improve overall texture and complexion. Exfoliation can happen in a variety of forms from mechanical, enzymatic or chemicals such as AHAs or BHAs. For this time of year, using an exfoliant containing lactic acids, which is an AHA is a great choice due to its humectant properties. Lactic acid will boost hydration levels within the skin while simultaneously encourage cellular renewal, boost collagen production, and brighten skin all while it is exfoliating!
To get the most out of your skin care routine, use the Lactic Microfoliant from TheraGenesis. The Lactic Microfoliant contains lactic acid which will give you all the aforementioned benefits, along with glycerin and aloe to act as humectants, hibiscus flower extracts to improve the surface of the skin and jojoba spheres to gently buff the surface cellular layer. This is a highly effective exfoliant to use, best to use at nighttime twice a week after cleansing. Due to the duality of the product having both mechanical and chemical exfoliants you could massage into the skin for a few minutes and then allow the product to sit for a minute or two longer to allow the chemical exfoliation to really take effect.
Incorporating a good serum and cream combo into your skin care routine is absolutely essential to combat the harsh climate. When looking for serums you have the option between water or lipid-based formulations. Water based formulations that contains ingredients like hyaluronic acids and other powerful humectants are key for combating dehydration caused by a lipid deficiency in the skin. It is also just as important to include serums and creams afterwards that are rich in cold pressed oils, ceramides, and other lipids (like EFAs) to seal in that hydration and restore the moisture levels and barrier function of the skin. This is your greatest chance at combating the common characteristics and unpleasant feeling of dry and irritated skin.
A powerful serum/cream combination for this time of year is the Hydralift Serum and Hydralift Intensive Complex. This combination is immensely powerful for hydrating. The serum contains Ultra Filling Spheres™, which will act like water balloons expanding within the skin to boost water levels and lift from beneath for a younger looking skin. The serum also contains Inca Inchi Lipactive™ which is high in Omega 3, 6 and 9 to boost the lipid content on the skin as well as Sesaflash
which will help the skin hold onto hydration for long periods of time. The matching cream also contains all those advanced hydrating ingredients as well as peptide technology and Renovage™ to promote a younger complexion and some shea, mango and cocoa butter for a nice creamy layer to seal and protect skin.
---
Alternatively, if you are experiencing more reactivity in your skin the duo for you would be the Recovery Serum and Recovery Defense Crème. The serum contains 15% arnica extract which is a well known and widely used anti inflammatory, cucumber seed oil to improve moisture balance and Defensil™-Plus which targets dry, itchy, reactive skin to reduce the inflammatory process. The Recovery cream also contains Telagyn which reduces the inflammatory effect in the skin by minimizing interleukin 6&8, as well as peptide technology that relieves the itching sensation on the skin.
---
If you are looking to boost up hydration further and get a real luxury experience, I highly recommend the DNA Repair Crème. This cream has the most amazing smell of blueberries and creates a thick, deeply nourishing cream that will have you excited to apply it morning and night. With a powerful cocktail of blueberry seed, avocado, jojoba, and sea buckthorn oil, as well as shea butter, antioxidants like green tea and COQ10, and nourishing/hydrating components like bladderwrack and sodium hyaluronate you can not go wrong with this cream.
Further Boost Hydration & Luxury During Your Facial Routine –
To add a final component to your winter skin care, utilizing a masque will bring about optimal hydration and nourishment and can compliment the serums and creams you are using quite well. TheraGenesis has a nice array of beautiful masques, and for winter skin their Hydrating Collagen Masque is a perfect fit. These masques can be applied on the skin and left for 20 minutes and removed, or arguably even better, you can apply them on after your serums during a night routine and sleep with them on. The Hydrating Collagen Masque smells and feels amazing on the skin, containing witch hazel for its anti-inflammatory effects, green tea to fight free radicals with its antioxidant components, and low molecular weight hyaluronic acid which will be able to hydrate the skin from a deeper level. The key component of the masque being Marine Hydrolyzed Collagen which will not only help boost hydration within the skin but is also vital for the building of collagen in the skin leading to a more firm and youthful appearance.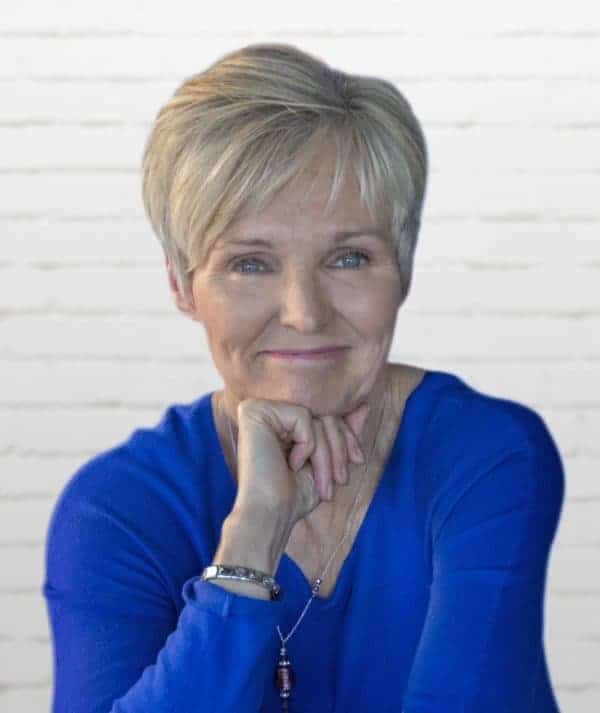 Written By Trish Green DiHom(Pract) B.Ed Cidesco Diplomat. Bach Flower Therapist.
Trish is a graduate of the Victoria University of Manchester, Trish is a teacher with 35 years of experience in the education field. For twenty of those years she has been an educator in the esthetics industry.  She is an advocate for raising standards in education for Complementary Health Care Practitioners with special interest in Aromatherapy.  Her career in the field of natural health and esthetics is wide and varied. From Doctor of Homeopathy to Cidesco diplomat, Trish is a dedicated professional, committed to ongoing education and the education of others.